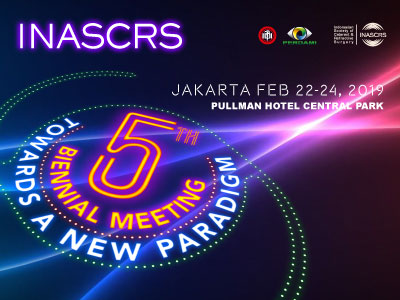 The 5th INASCRS Biennial Meeting
Pullman Hotel, Central Park - Jakarta
February 22, 2019 - February 24, 2019
---
Dear friends and colleagues,
The advancement of technology, progression of socioeconomic development, and globalization have produced a new paradigm shift in the treatments of cataract and refractive error — from "vision correction" to "quality-of-life improvement". These changing trends are likely to be continued into the future, and all of you: eye doctors and other allied eye healthcare personnel have to tackle with new challenges and opportunities every day.
Consequently, as the main front liners in facing this new paradigm, indeed, you have to ensure your competency practice of cataract and refractive surgeries from basic to advance be strengthened up to date.
The INASCRS 5th Biennial Meeting is to update you with skill, knowledge, and connection towards better cataract and refractive error treatments in 21st century. The presentations and sharing of knowledge and experiences from various experts in this meeting would
benefit and encourage you to enhance improvement in your practices and better prepared for future challenges and opportunities.
Please come and join the meeting.